About This Wiki
Welcome to Hastings College's online wiki for Great Plains literature and culture. Hastings College is a small, private liberal arts college located in Hastings, Nebraska. We understand that our unique location on the Great Plains is one of our biggest assets - and responsibilities - and we hope that this wiki demonstrates our love for and commitment to our local and regional communities.
This project was started in the spring of 2013 by the students in ENG 400, a senior English seminar taught by Dr. Patricia Oman and focused on Great Plains literature and popular culture. Visitors will discover as they peruse the wiki's various subpages that this project is incomplete. We hope that future classes at the college will continue to update and add information so that this wiki becomes a useful resource for students and teachers of the Great Plains. All content on this site was created by students of Hastings College.
Our biggest challenge in developing the wiki was to determine its scope - whether to provide a comprehensive skeleton of useful facts or to create original and critical work on the Great Plains. We have tried to maintain a balance between these two approaches. Thus, visitors may find that some sections are not as complete as they would like, but hopefully each subpage contains both useful facts and critical analysis of important texts or facets of Great Plains culture.
Contents
Timeline: The 19th Century to the Present
Great Plains Cultural Genres:
------- Great Plains Literature
------- Great Plains Popular Culture
------- Music and Dance in the Great Plains
------- Great Plains Architecture
Great Plains History
------- Sports in the Great Plains
------- Agriculture on the Great Plains
------- The Minority Experience
------- The Native American Experience
------- Great Plains Claims to Fame
------- A Case Study of Great Plains Living: Hastings, Nebraska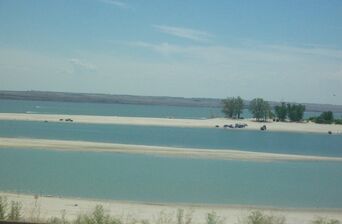 Regional Study
------- News Media of the Great Plains
------- Local News vs. National News
------- A Case Study of the American Musical
------- Resources for Great Plains Scholarship
Student Research on Great Plains Texts/Authors
Latest activity
Community content is available under
CC-BY-SA
unless otherwise noted.